My product works today. Will it work tomorrow?
Microelectronic Component Product Qualification
Microelectronics are everywhere and we continue to add more and more electronic content to products that touch nearly every aspect of our lives. Now more than ever, it's important to understand and consider component reliability aspects of the technology we depend on in this microelectronic age. Components such as microprocessors and sensors are the fundamental building blocks of our microelectronic world and as we integrate them into our mobile devices, our cars, and our entire infrastructure we need to make sure they work today and will continue to work tomorrow.
In this webinar we will:
Provide an overview of component level reliability
Introduce the standards and methodologies used to determine reliability
Discuss when, what and why testing is performed
Show examples of early mortality and failure
Give guidance on evaluating and responding to change
How to tie it all together
EAG has had decades of experience helping companies bring products to market by testing, evaluating and offering insight from early new product introduction, ramp to production and long term monitor and analytical support. With a large install base of test, reliability and failure analysis labs and wide range of technologies, industries and markets supported, come hear us share our experiences so we can collectively build a better tomorrow.
About the Presenters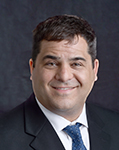 Aram Sarkissian, General Manager, Engineering Sciences
Aram Sarkissian has over 25 years in the laboratory services space supporting semiconductor and microelectronic companies. He has served in a variety of roles with increasing responsibilities in Engineering, Sales & Marketing, and Management. Over the past 10 years, Aram's leadership and understanding of the technology, markets and customers helped early integration efforts at EAG as several acquired labs were consolidated to form today's Engineering Sciences Division which offers a more comprehensive approach to problem solving across a range of disciplines including: Test, Reliability, Debug and Failure Analysis. Aram holds a BS in Electrical Engineering and Computer Science from the University of California at Berkeley.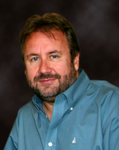 Chris Brigham, Senior Director of Operations
Chris Brigham has over 40 years of semiconductor manufacturing, operations, processing, quality and reliability engineering experience. Most recently, Mr. Brigham is the Sr Director of Operations, ATE, PCB, Quality & Reliability at EAG. Prior to EAG, he directed Quality & Reliability at Open Silicon, an ASIC start-up. Mr. Brigham has established all aspects of manufacturing operations at start-up companies and has served as a management consultant focused on re-engineering operations. He has also held senior management positions at Infineon, JDSU, Silicon Bandwidth, Hi/fn, Samsung, Quality Semiconductor, Cypress, and Signetics/Philips Semiconductor. Mr. Brigham
holds BS in Electrical Engineering and in Engineering Technology from Rochester Institute of Technology.

Tom Napier, Director of Reliability Services
Tom Napier has served in a variety of roles since joining EAG in 2011, Applications Manager, Program Manager and is currently the Director of Reliability Services. Tom had previously worked for Schlumberger and Formfactor for more than 30 years in the semiconductor ATE industry. At Formfactor he was Director of Technical Marketing for the System-on-Chip(SoC) Wafer Probe Card product line. In Schlumberger Tom help start the SABER services, he held positions as Director of SABER test engineering services, program manager, product marketing manager, and application engineering manager. Tom holds a BS in Electronic Engineering Technology from the Ohio Institute of Technology.

Please view all of our webinars

here.