Thin Film Analysis
Thin films play an important role not only in high tech applications such as LEDs and integrated circuits but also in every-day products such as touchscreens and drill bits. The performance of these products can be greatly affected by the film's composition, thickness, uniformity, and other properties. This presentation reviews an array of analytical techniques that can be used to characterize thin films. The presentation will also show how chemical analyses (e.g. XPS, TOF-SIMS, FTIR) can be paired with each other and with microscopy (AFM, SEM, TEM, etc.) in complementary fashions. Real world examples will demonstrate the use of these techniques in materials/process development, failure analysis, and more.
In this webinar you will learn:
What is thin film analysis, and why is it necessary?
Review of complementary analytical techniques
Thin film analysis case studies showing real word examples
About the Presenter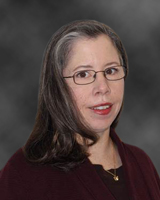 Monica Neuburger, Ph.D., has over 15 years of experience in surface chemistry and materials characterization. Her areas of expertise include XPS and TOF-SIMS and as Manager of EAG's Surface Science group she oversees projects from a wide range of industry sectors. She is passionate about helping clients find solutions to challenges involving R&D, production monitoring and failures.

Related resources:

Please view all of our webinars

here.